Our Coaches

DIRECTOR OF TENNIS COACHING: RICHARD WHICHELLO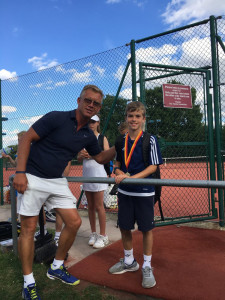 Richard Whichello's playing background includes being British No 1 junior from the age of 10 to 18, winning a record 23 National Titles, as well as representing Great Britain in the Davis Cup and playing at the Wimbledon Championships, on several occasions.
Richard was Kent Men's captain from 1994-2008 where his team won notable National Titles. His most memorable experience was being Bjorn Borg's practice partner during his comeback.
He enjoys working with all standards from beginner through to County and National level players.
Richard is available for coaching at £35 per hour. Joint lessons for 2-4 people are £40 per hour. Half-hour lessons cost £20.
If you have any questions for Richard or would like to book a lesson, please contact him:
Contact: 07886 182571/ Email: richardwhichello@wamtennis.co.uk
---
LEWIS WHITLEY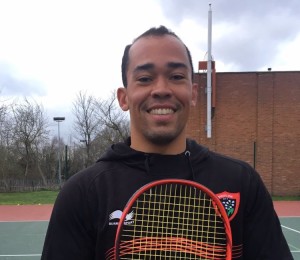 Lewis started playing tennis at the age of 5. As a junior, he won The Road to Wimbledon, 2 Tennis Europe titles and was ranked top 8 in the UK for my age (U14, U16). He went full time when he was 16 and travelled across Europe and Africa playing ITF's. Lewis gained a Degree from St Marys university in Sports Science (2:1). He has been coaching on and off for 8 years and is currently doing his LTA level 3 coaching qualification.
Private lesson £25 per hour – 2 people £30 an hour
Contact: 07852967521 Email: ljwhites22@gmail.com
---
TONY MARTIN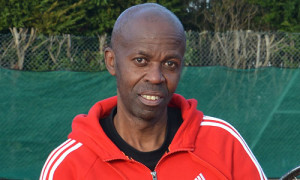 Tony is a Level 3 LTA Licensed Coach and has been a major part of Beckenham Sports Club for more than 20 years.  Tony works with Juniors as well as leading the Saturday Beginners/Improvers sessions at Beckenham. His lesson rate is £25.
Contact:  07944 861641
---
SHARON BOWES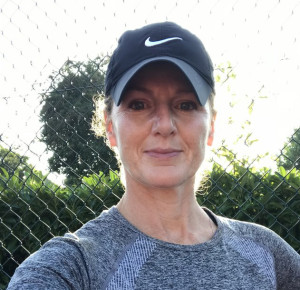 Sharon Bowes is a Level 3 Club Coach and PGCE qualified teacher. Parent of former national level player. She has competed in ITF Seniors Competition and International Masters Olympic weightlifting.
Sharon is committed to helping people of all ages to develop their tennis and athletic skills in energetic and fun lessons. She particularly loves teaching Tots Tennis!
Her lesson rate is £25 an hour.
Contact: 07977 464481/ Email: sharonbowes@yahoo.com
---
JAMES ONI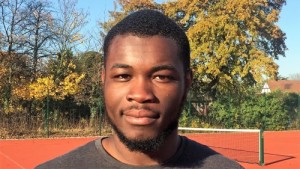 James has been part of the Beckenham Sports Club since he was a Junior player.  Recently moving into the role of assisting with our Junior Programme, James is a Level 3 qualified coach.  James is available for both individual and group coaching at Beckenham.
Contact:  jamesoni1995@gmail.com / 07534 717935